Pediatric Care at Cooper Chiropractic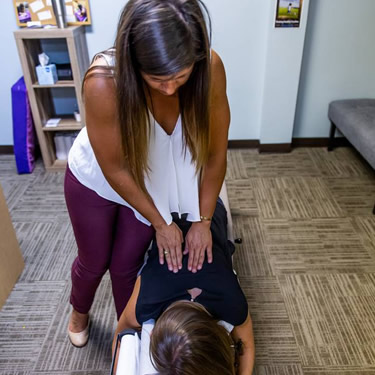 The early years of life are when we grow and develop the most. Starting with the birthing process, there are plenty of opportunities for trauma to affect us. Think of when a child learns to stand up, walk, run, crawl, ride bikes and play. Each time, there may be resulting problems in the spine that can lead to lifelong health concerns. By locating and correcting these problems, your kids will have the best possible chance for future health.
Who Can Benefit?
Even if your child is healthy, they can benefit from having their spine checked. Making sure that their health is maintained may allow them to avoid common health problems as adults. With the thermography scan that we take, we can identify any potential issues in their spine. This scan is noninvasive and takes just a few minutes to complete.
There are several conditions that parents bring their children in for, such as
Allergies
Asthma
Colic
Digestive issues
Food sensitivities
Learning disorders
Scoliosis
Sleeping problems
Of these many concerns, we have seen them improve or even completely resolve with the assistance of chiropractic care.
What to Expect at Your Child's First Visit
Children love to visit our office. They have a play area where they feel welcomed and can be themselves. The first visit involves an examination, though we'll perform each step at your child's pace. We can take a thermography reading on them just as we would on an adult thanks to our state-of-the-art technology.
When it's time for their adjustment, we'll use an instrument or an extremely soft touch. Every member of our team loves seeing children who come in and get the incredible benefits of chiropractic!
Get Started Today
Learn more about pediatric care Jacksonville. Contact our team today to schedule an appointment! We have convenient late opening hours so that your child doesn't have to miss school for their visits with us.
CONTACT US »

Pediatric Chiropractor Jacksonville, Jacksonville Beach, Atlantic Beach, Ponte Vedra FL | (904) 619-8229