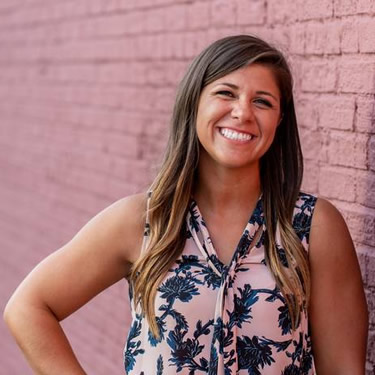 Dr. Lauren Smedley
Finding a Career in the Health Field
Dr. Lauren's passion for health and the human body began while attending Lafayette College in Easton, Pennsylvania. There, she earned a degree in neuroscience. She was also a member of the school's Division 1 soccer team and was captain during her senior year. Additionally, she was involved with groups and clubs that centered around her greatest joy: helping others. These activities included acting as a caregiver for autistic children and mentoring underprivileged children.
Understanding the Power of the Pierce Results System
Dr. Lauren attended Life University in Marietta, Georgia. Early on during these years, she was exposed to the Pierce Results System. It wasn't until attending a seminar hosted by Dr. Cooper, however, that her love for this technique was ignited. She fell in love with the objectivity and enjoyed learning from her mentor, Dr. Cooper, throughout school.
With a passion for seeing people flourish in their health, Dr. Lauren likes to educate our community members on chiropractic care. She has a heart for pregnant moms, infants and young children. With a functioning nervous system, our future generations have the best start in their life. Ultimately, she enjoys witnessing her patients have the freedom that accompanies true health.
CHIROPRACTIC CARE »
Staying Busy and Active
Dr. Lauren was born and raised in Hamilton, New Jersey. She spent most of her early years on sports fields or at the Jersey Shore with family. She's one of four children and feels fortunate to have two fantastic parents. Her identical twin sister is a physical therapist in Virginia. Both her older brother and younger brother live in New Jersey. Outside of chiropractic, Dr. Lauren enjoys spending time with her family and friends, reading books that inspire her, running on the beach and serving at church.
Book a Same-Day Visit
Don't wait to get the attention you need and deserve. Contact us today to see what Cooper Chiropractic has available!

Dr. Lauren Smedley | (904) 619-8229