About Us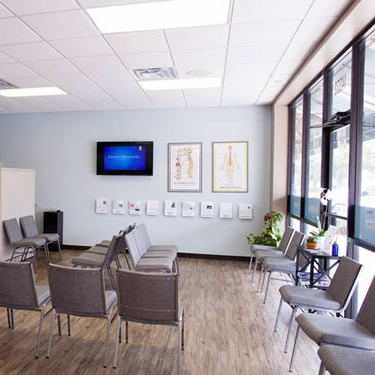 Dr. Jordan Cooper opened Cooper Chiropractic in 2011. After his graduation from Life University, he and his wife returned to the area to be with family and enjoy our community. They felt a connection with Jacksonville and knew they wanted to open their clinic here. Over the years their chiropractic office grew, and they moved to a new space a few years later. Dr. Lauren Smedley joins Dr. Cooper in practice to better serve our patients.
The Solutions You've Been Waiting For
Many people come to us feeling like they're out of options. They've been to other doctors and offices without getting any results. They often aren't even sure if there is help for them out there. We enjoy seeing challenging cases such as scoliosis, post-surgical patients and those with spinal degeneration. You may also have a complicated health history. There is no better feeling than seeing patients improve when they thought all hope was lost!
You might be shocked that something so simple can have such profound effects. With just a couple of visits, you may notice a remarkable difference in the way you feel and function.
Earning Your Trust
You'll find that we approach your care differently than anything you've experienced before. With our advanced technology and objective findings, we want to find the source of your problem and the most effective way to get you results. You can feel confident in the care you receive with us and what we have to offer you, knowing that we keep your best interests at heart. It's our goal to get you better as quickly as possible and involve you in your care at each step.
You'll be fully informed on our findings, what we recommend and why we think that particular path is best for you. All of your questions will be answered and your concerns fully addressed at every visit.
MEET THE DOCTORS »
Caring for Children
Our team particularly enjoys seeing entire families that benefit from what we do, including children. One of our most memorable cases involved a little boy named Alex. Alex had an array of problems including scoliosis, allergies, asthma, ear infections and delays in learning and development. Within a couple of months of care, Alex's pediatrician said his scoliosis was corrected. He got off his allergy and asthma medications and was on the same developmental level as other children his age.
Without chiropractic, Alex's life could have been dramatically different. Cases like these are the driving factor behind why we love to see kids early in life.
Convenient Opening Hours
We want to make sure that your visits fit easily into your day. We're open late for your convenience. Contact us today!

About Cooper Chiropractic | (904) 619-8229