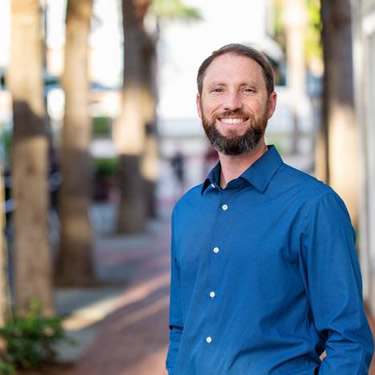 Dr. Jordan Cooper
A Connection to Natural Healing
At age 6, Dr. Cooper was diagnosed with Type 1 Diabetes. Since then, he knew that he wanted a career that involved helping others. He intended on going to medical school when his fiancée was in a car accident. The resulting problems led her to seek out a chiropractor. Dr. Cooper went along with her.
I had an instant connection to the chiropractic philosophy. The idea of healing the body from the inside out made perfect sense.
Though his diabetes had no cure, he wanted to find a way to do more than simply manage his symptoms.
Focusing On Families
To complete his undergraduate education, Dr. Cooper attended Florida State University. Then, he moved to Marietta, Georgia to attend Life University. While there, he and his wife welcomed their first child. He found that he was also able to better manage his dependence on insulin through chiropractic.
Becoming a father motivated me to look into chiropractic for children and families.
Dr. Cooper graduated with a Doctor of Chiropractic in 2011. He and his wife returned to their native Florida and opened Cooper Chiropractic. In addition to seeing patients, Dr. Cooper teaches students about the Pierce Results System. His education includes advanced training in this cutting-edge, precise system of spinal correction. He's also a coach for fellow chiropractors and holds regular workshops and dinner talks at the office. You're welcome to attend them at any time!
CHIROPRACTIC CARE »
Proactive, Healthy Living
Dr. Cooper and his wife have four children: Riley, Paige, Caleb and Rosie. Each was adjusted within an hour or two of their birth and still receive regular care. Fortunately, they've had no serious health problems. In his spare time, Dr. Cooper enjoys being with his family, mountain biking and playing guitar.
Contact us today to schedule your appointment with Dr. Cooper.

Dr. Jordan Cooper | (904) 619-8229